Facts About Richmond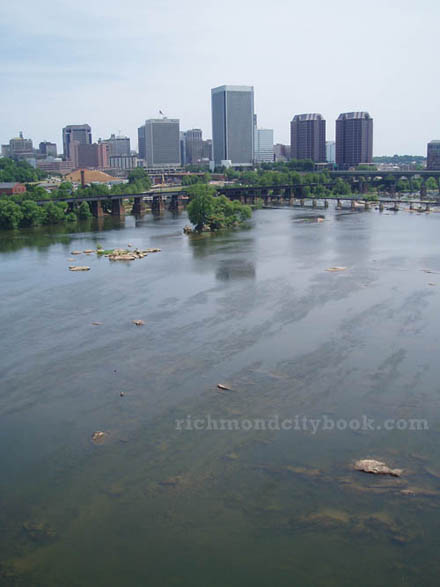 Some Facts About Richmond, Virginia
Richmond is the capital of the Commonwealth of Virginia, a state of the United States. Richmond is an independent city and not part of a county. (Richmond County exists; it is in an unrelated area of Northeast Virginia.)
Richmond is headquarters for seven companies on the 2009 Fortune 500 list.
The 2007 estimated population from the US Census is 200,123 (up from 192,913 in 2006). The "Richmond Metropolitan Area" includes Henrico and Chesterfield counties, with a combined estimated population of 1.1 million. The land area of Richmond is appproximately 60 miles: the US Census estimate for population density on those 60 miles is 3,292.7 per mile.
Richmond is therefore the third largest metropolitan area in Virginia, after "Northern Virginia" (bordering Washington DC) and the "Hampton Roads" area, which includes Norfolk, Hampton Roads and Virginia Beach.
Originally settled in 1607, the present city of Richmond was officially incorporated in 1742, named by William Byrd II who noted that the view of the James River was almost identical to the view of the Thames River outside London at Richmond Hill (if you visit Libby Park and take a look down the hillside toward the James River, you will also see this startling similarity still today).
[Below: Photo of the image at Libby Park showing the scenery on the Thames River from Richmond Hill, the namesake for Richmond, Virginia.]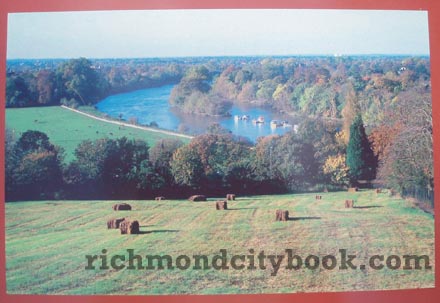 [below: The James River from Libby Park in Richmond Virginia.]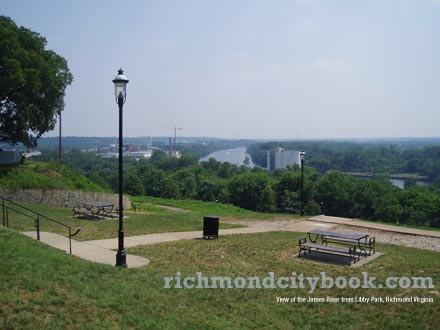 Richmond became the capital of the "Dominion of Virginia" in 1780, named after Elizabeth I (September 7, 1533 – March 24, 1603) of England.
Richmond is considered the Southern tip of the East Coast "Megalopolis" that includes cities Boston, New York City, Philadelphia, Baltimore, and Washington DC.
---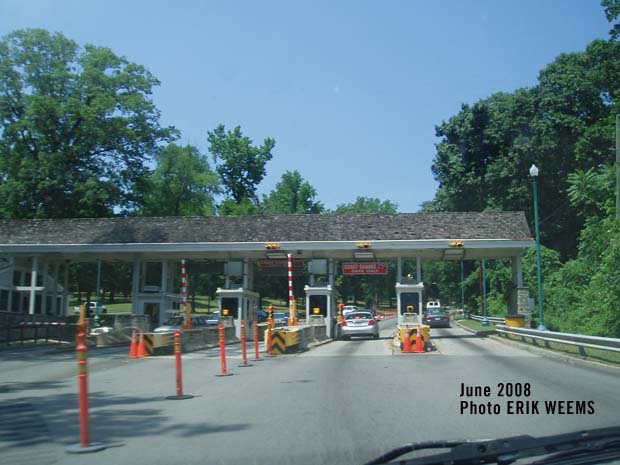 Toll on the "Nickel Bridge" 25 cents June 2008
---
Photos by Erik Weems - for prints: prints@erikweems.com
---